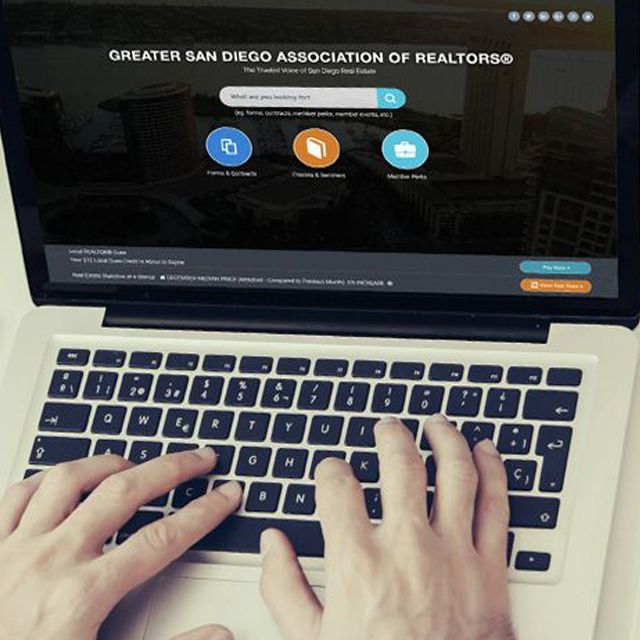 reAltitude ASSOCIATION WEBSITES AND MARKETING
Through partnership with reAltitude, Roya.com provides custom websites, digital marketing solutions, and member benefits to Real Estate Associations across the nation.
Roya.com is a Software as a Service (SaaS) provider of real estate digital marketing platforms. Powered by proprietary cloud-based technologies, Roya.com offers Real Estate Associations a comprehensive digital overhaul that is focused on member recruiting, communications, benefit rollouts, member profiles, and much more. Associations that utilize a Roya.com website benefit from a custom, modern website with searchable Agent Profiles, Association Events and Class Calendars, Membership Forms, IDX solutions and much more. When Roya.com is deployed simultaneously as an association solution and state of the art IDX member benefit, ReAltitude associations enjoy exclusive discounts and marketing credits to power a Roya.com website at a drastically reduced price.
Responsive Web Design
Roya.com designs all websites with years of real estate industry experience and best practice principles. Roya.com Association websites cater to all key personas that interact with the website, Real Estate Agents, Brokers, Office Managers, etc. promoting ease of use and a user friendly navigation strategy.
Agent Profiles
Roya.com powers individual Agent Profile pages with advanced search capabilities. Agent Profile data can be maintained in a local database provisioned by Roya.com or aggregated from another Member source via API or data import. Agent profile pages are an advantageous member benefit to real estate agents as they give visability to agents that may not have a standalone website, give SEO link backs to agents that do have full websites, give opportunity to contact agents via lead capture forms and much more.
Intelligent Business Rules And Lead Routing
Roya.com's Canvas CMS® Platform offers the functionality to build custom lead capture forms with supporting business rules to route departmental or specific questions to the appropriate department. Intelligent business rules and advanced elastic search functionality allows for AI type behaviors.
Marketing Services
Roya.com provides a full spectrum of Marketing Services, but proudly acts as an extension of an Association's Marketing department. Roya.com works with the Association on a comprehensive digital overhall and ongoing monthly marketing plans. Roya.com will develop assets, content, collateral and provision analytics to track the performance of campaigns.
Enterprise CMS System
The Roya.com Canvas® CMS Platform is the ultimate enterprise CMS system. It not only has all of the tools needed to maintain an Association website, its a comprehensive digital marketing platform that is professionally supported. Roya.com will assist with website and marketing maintenance while giving the Association all of the access and tools as well.